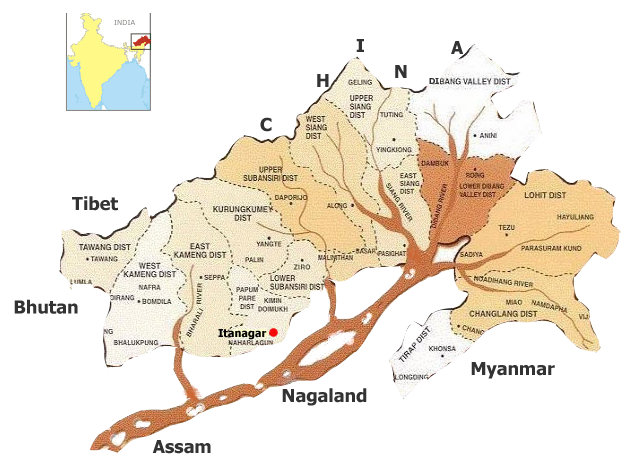 ABOUT US

Arunachal Pradesh-is one of the young and beautiful eastern states of the Indian union.The name of the state,rightly and literally,means the land of rising sun. The sun plays a prominent role in the life of the people all over the world.The central truth is that there is an intimate connection between the mind of man and the moving spirit of hte universe.The rythymically running rivers,the vast mountain ranges and the fields full of crops-all these sustain not only the blood-stream of our life but also conserve the culture of the nation.They illustrate that the more the Indian culture changes,the more it remains the same;and if our young men are to live more abundantly, they should enter fully into the experience and the ideals of the race,they should be inspired in their minds and hearts by the great ideas enshrined in our culture.
Dera Natung Govt.College was established at Itanagar on the 6th day of september,1979,in order to seek and cultivate new knowledge,provide the right kind of leadership in all walks of life,procide the society with competent men and women,strive to promote equality and social justice and to reduce social and cultural differences through diffusion of education,and to foster in the teachers and the students,and through them in society in generally, the attitude and the values needed for developing good life individuals and society.Since the very day of it's inception the college has been serving as the conscience of the nation and improving the standard of teaching,learning and research.A master plan has already been devised for a radical improvement in the quality and standards of higher education and reserch as well as for the expansion of higher education to meet the manpower needs of national development and,to some extent,the rising social ambitions and expections of the people.
---
home| about us| courses| departments| facilities| contact us

Disclaimer:This site is not associated in any ways with the authorities of Dera Natung Govt. College,Itanagar,Arunachal Pradesh
and is intended for the general information purpose only.
LAST UPDATE: